The town of Port Douglas is home to a thriving beachside community of people who love to relax on the beach, explore the surrounding waters, and enjoy the tastes of the local dining spots. However, not everyone wants to live directly in town and prefer more secluded, rural properties. Thankfully, Property Shop Port Douglas & Mossman are experts in handling rural properties around the Douglas Shire and today, we're going to fill you in on everything you need to know about rural living in this beautiful region.
Where Are the Best Rural Properties Around Port Douglas?
At Property Shop, we deal with rural properties in a variety of locations throughout the Shire of Douglas. From Oak Beach all the way up to Cape Tribulation, we take care of land and properties that lie out of the way of the main towns.
Some of the more popular spots for rural properties in the region include the rolling hills of Mowbray Valley, Shannonvale, lying at the foot of the mountains, Julatten 20 minutes away in the hinterlands, the beachside locality of Wonga, and up to rainforested property north of the Daintree River.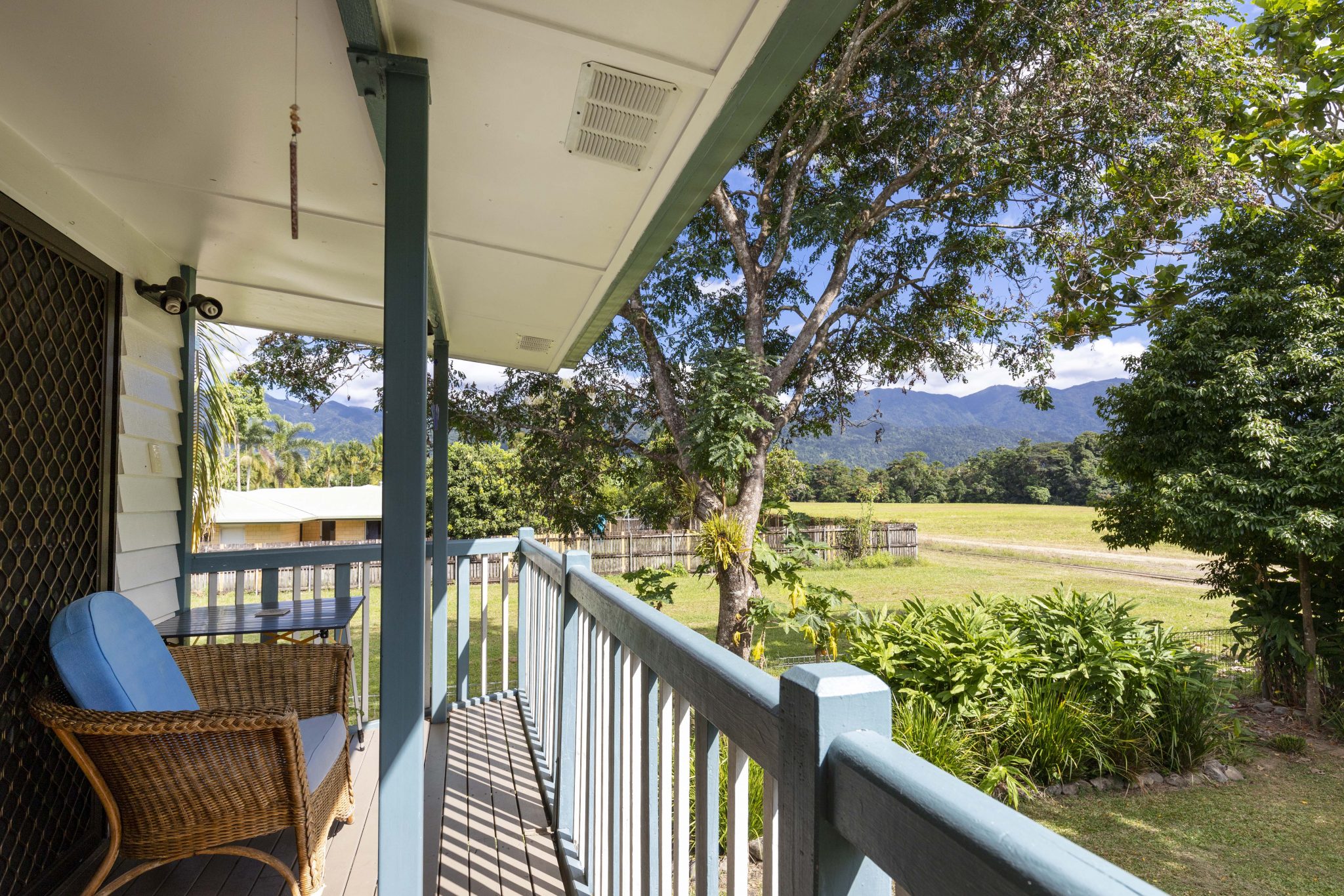 What Makes Port Douglas Great for Rural Living?
Port Douglas and its surrounding region is ideal for anyone looking to move to a more isolated, relaxed part of the country that doesn't compromise on accessibility. No matter where you live within the Douglas Shire and Daintree region, you will never be far away from the necessary amenities of Port Douglas and Mossman, while even the city of Cairns lies just an hour to the south.
However, you also get the opportunity to live amongst pristine, ancient rainforest with some of the most beautiful and diverse wildlife in the country. Your pocket of paradise is yours to enjoy, where you can start your own hobby farm, explore the breathtaking natural attractions, and become closer with nature.
How Much are Rural Properties Around Port Douglas
The answer to this question will vary largely depending on the type and location of the property. In general, most rural properties sold by Property Shop Port Douglas & Mossman will go for around $500,000 – $800,000, but they can also be north of $1 million. Factors such as their proximity to the main towns, accessibility, and size will contribute to their price. As always, you can visit our recently listed for sale page to get an idea of what's currently on the market.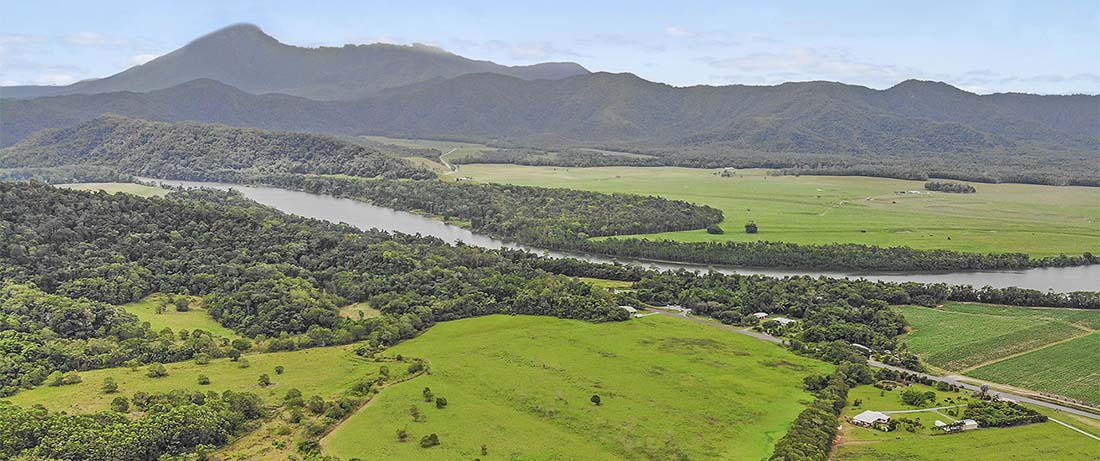 Who Should Buy Rural Properties Around Port Douglas?
The beauty of rural properties is that they are desirable to a large range of people. Our experience has shown us that these properties can be attractive to families, retirees, hobby farmers, couples, singles, and just about anyone in between.
The main similarity has been that rural property buyers have been drawn to the natural beauty and relative isolation of the region. The Shire of Douglas offers access to the world's oldest rainforest and the world's largest reef, not to mention spectacular mountains, valleys, rivers and an abundance of native wildlife. It's unlike anywhere else in Australia and it's just waiting for you to move in.
If you're looking for a rural holiday house, then we can also help with that. Read our guide on everything you need to know about Port Douglas holiday houses to learn more.
How to Buy Rural Properties in Port Douglas
If you're looking to buy rural property for sale in Port Douglas, then get in touch with Property Shop. Our experienced team have deep knowledge of the local area and can help you find the rural property of your dreams. Give one of our friendly team members a call today on 07 4099 5355!